Nozomi Networks Platform
Nozomi Networks' industrial cybersecurity solutions are designed to protect mission-critical environments across all industries and sectors, including today's OT and IoT physical devices and processes. We deliver:
Unmatched protocol coverage and comprehensive, accurate analysis of dozens of OT, IoT and IT protocols
AI-driven insights and root cause analysis provide actionable intelligence to accelerate response or guide remediation efforts
Proven in the largest and most complex customer environments around the world
Unique ability to write ad hoc queries to create alerts when assets or systems are not functioning correctly
Seamless integration with SIEM and SOC systems for closing operational visibility and security gaps
Rigorous forensic analysis for incident response and greater insights
Global partner ecosystem for purchasing and service needs
Anticipate
Unparalleled OT and IoT visibility helps you foresee potential security and reliability threats long before they impact operations.
Figure 1 - Network view provides an interactive vizualization of your network.
Key Platform Features
Network Visualization
Get a complete view of communicating devices and traffic patterns to build a visualization map that can accelerate research and quickly identify anomalies and incidents.
Workbooks
Workbooks prioritize remediation efforts by highlighting the most critical endpoint vulnerabilities.
The first phase of cybersecurity maturity is understanding what is on your network and anticipating where risks may arise.
Nozomi Networks provides visibility to all your endpoints with deep data collection that can expose vulnerabilities and highlight where to focus risk management efforts. Visualize your device connections and traffic patterns to facilitate research and compliance efforts. Anticipate security threats before they impact your operations, while reducing risk and compliance efforts.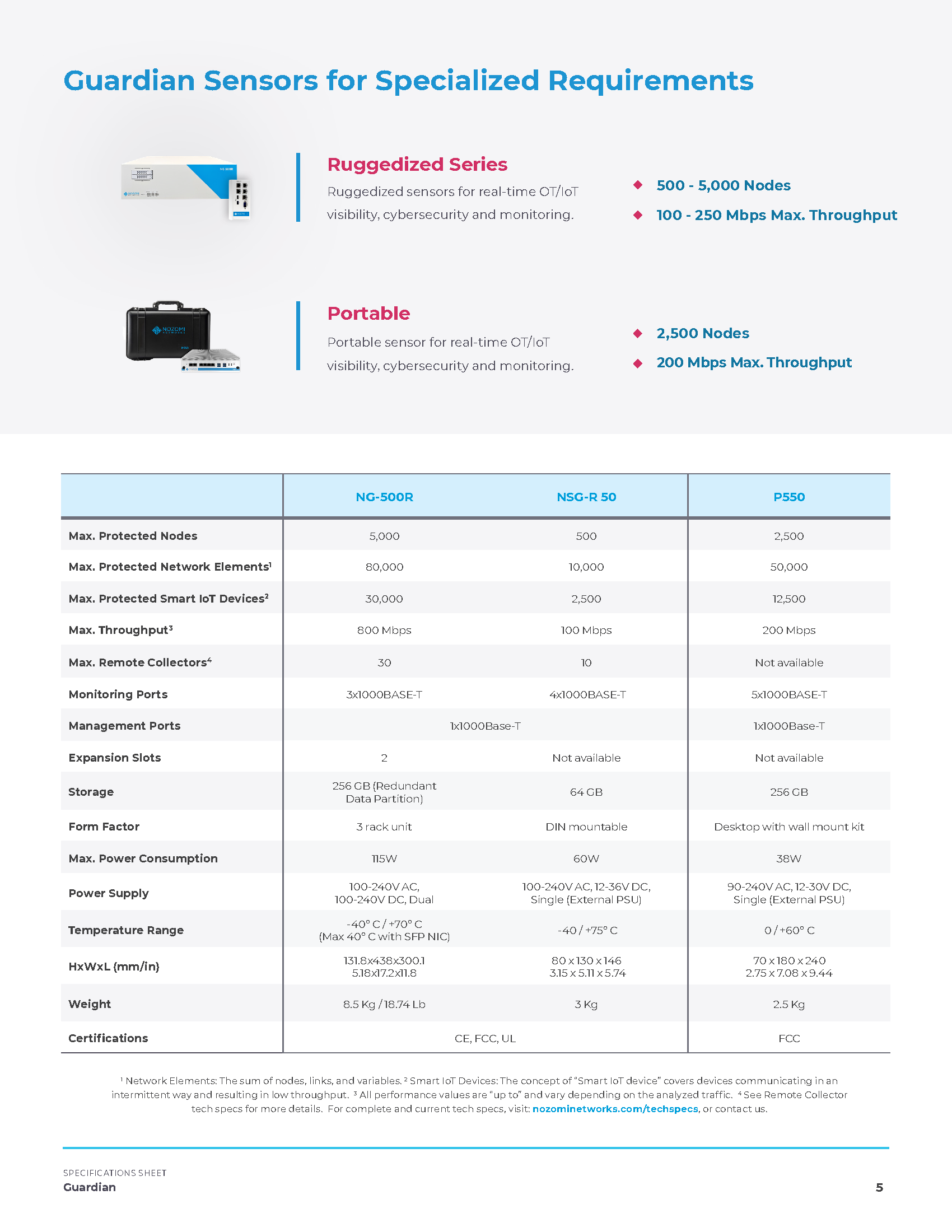 http://www.globalsafe.com.cn/8b792bbf-f601-4a3f-9cf9-5a7bd8125284">